Ng Jin Yang
11:14 AM
Hello, Went out with my twins yesterday and ended up not going school today due to lack of sleep. School should seriously start at 10 AM an...
Hello,

Went out with my twins yesterday and ended up not going school today due to lack of sleep. School should seriously start at 10 AM and give us more time to sleep. Today is the first self-declare holiday for me in 2008. Last year I had more than one month of self-declare holidays :)

So, speaking of yesterday.

Yang's mom fetched us over to Pyramid and treated us to a dozen of Jco's. Oooh by the way, Yang has a surprise for everyone :D

.
.
.
.
.
.
.
.
.
.
.
.
.
.



HE STRAIGHTENED HIS HAIR OMG! O.O

:) For once the three of us got so sick of Jco's and decided to pack them home after having 2/3 donuts each. We made Carmen do all the talking to the workers there. Bet they dislike her since they only gave us two pathetic paper bags for us to put the donuts in >:( Mean people.

Three of us went walking around in Pyramid looking for.. uh nothing. Just walking around randomly. I forgot where we went to seriously. Popular! Yes we're so nerdy we went shopping in Popular, and bought two books.

I forgotten to pay for the books and wanted to leave with them until the cashier with OTT makeup asked me to pay. PAISEH LAH WTFWTF *digs a hole and hide*


Mirror:
I'm going to crack any moment now.
Many ex Form 5 are working in Pyramid now omg o.o We stopped by BodyGlove for Yang to see
Yee Chern's adam apple
for the last time before he leaves today.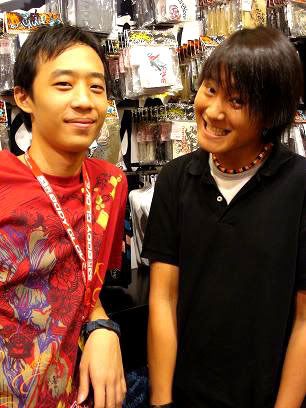 And we were somehow kind enough to give Yee Chern a
"free 3 Arrows for Archery"
voucher -.-
Teehee.
Yang's mom took us to dinner at
Esquire's Kitchen
or something like that. Some kind of chinese restaurant which has really
lansi workers.
Ish. They stare at us like we're some kind of troublemakers or something
(fine maybe we are but don't stare kthx)
but nah who cares about them and we proceeded to ss our hearts out in the serious typical restaurant.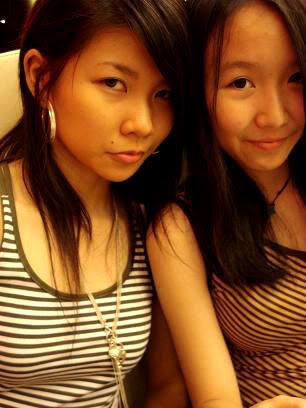 border="0" alt="">
Identical tops.
Carmen and I have this
telepathy thing
going on -.- Like that day for potluck in school, we brought the same snacks without even discussing o.o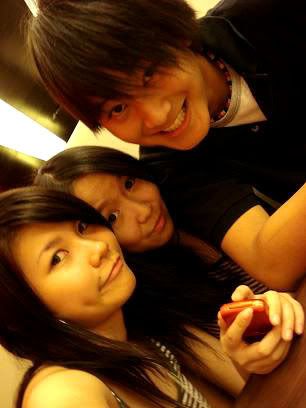 The triplets.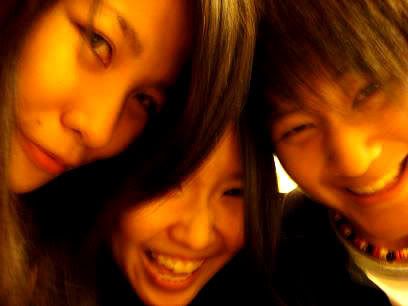 And no one can beat us at being retarded :)
Went home around 10 something which was exactly why I couldn't wake up today. Ohwells Carmen's not attending school anyway so even if I go I'll be totally, uh,
ANTISOCIAL.
Dammit guess what, so far I haven't make ANY new friends in my new class. asdf?
CONCLUSION:

CHINESE ED PEOPLE AND KEBANGSAAN PEOPLE CAN'T MIX EASILY


Yang's leaving to New Zealand today sighs.
He can't celebrate Chinese New Year here in Malaysia D: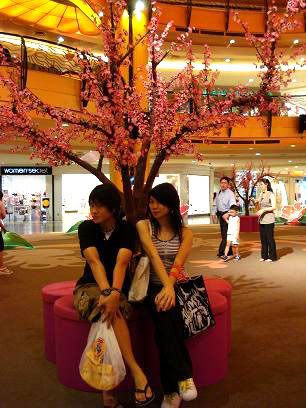 My betch.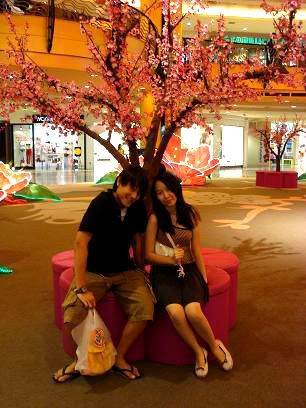 And apek at times :D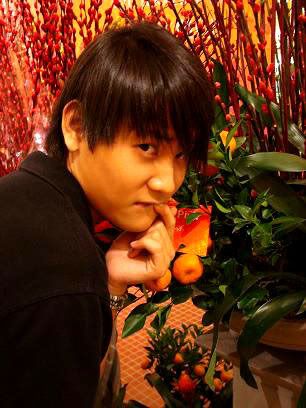 The super poser that beats Tyra Banks anytime :)
Carmen and I are going to the airport to send him off later.
Night flight.
The fact that Yang's leaving for real isn't really implanted in our mind yet,
our,
as in Carmen and I.
These are the times that Yang, Carmen and I had together, the times we enjoyed SO MUCH together :)
Playing and making a video by using

salt and pepper

in Crystal Crown's dining place

Smuggling

Yang and the boys into our room in Cititel to play Cho Tai Ti and drink
Midvalley moments with with people from

Singapore, Thailand

etc until middle of the night

Playing pool

childishly in our

pajamas and bedroom slippers

at Boulevard hotel's lounge
Playing

Demos Rising

on the iMac in the computer lab, for months
Having the

socks war

in computer lab and made a Powerpoint out of it
Traveling together to Singapore and had awesome food together
Creating chaos in Orchard Hotel swimming pool
Video logging on seriously random things
Spent our Christmas miserably at Taipan hahaa
The magazine holder we gave Yang on his birthday has lots of old pictures! Mostly from KWN moments and our random outings :)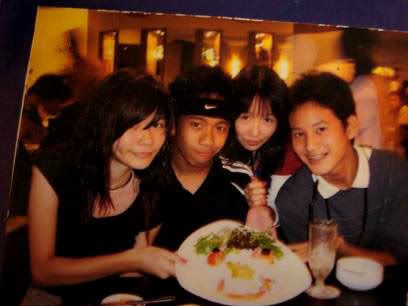 Playing with food at Cititel's restaurant
Speak, Smell, Hear, See murtabak in Singapore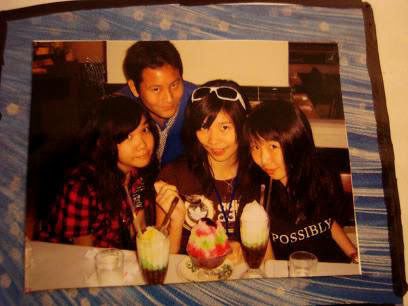 Ice kacang and Cendol war in Singapore
Poser moments at Pyramid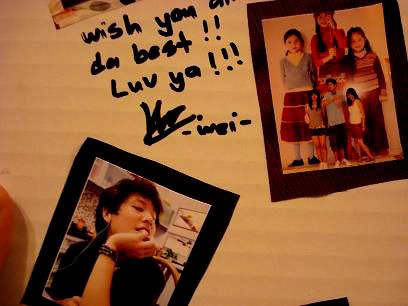 Will be dearly missed by all :)
NG JIN YANG aka biggest fan of Matthew Lush aka Mr I-crack-corny-jokes-all-the-time aka the super hot poser aka our nicest friend ever! I wish you all the best in New Zealand and rock on! :)