advertorials
My Top 5 Treat List
5:27 PM
Let me tell you a story I know. There was once 4 little misses, each with very different personalities. They have absolutely nothing in co...
Let me tell you a story I know.

There was once 4 little misses, each with very different personalities. They have absolutely nothing in common and they each long for very different things.

This is a story about them and their most wanted treats.
Tell them, little misses, what exactly do you consider as your treat?

1.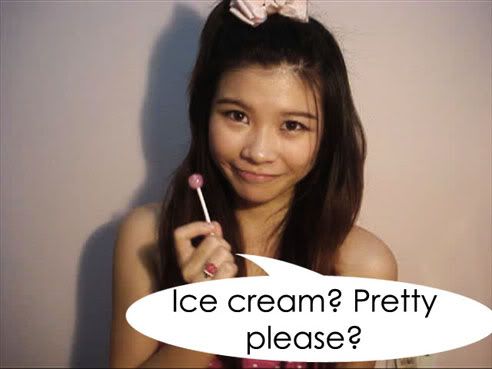 This is
Miss "Sweet"
and she asks for nothing else but ice cream. She's an avid ice cream lover and she often fantasize about living in an ice cream land,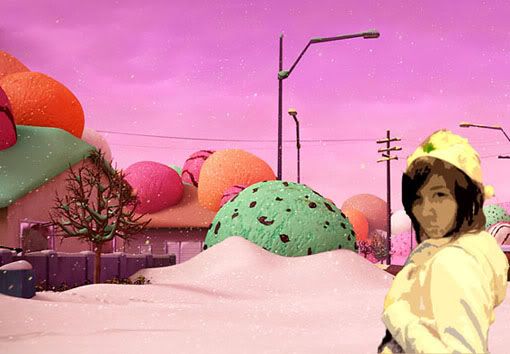 like this.
2.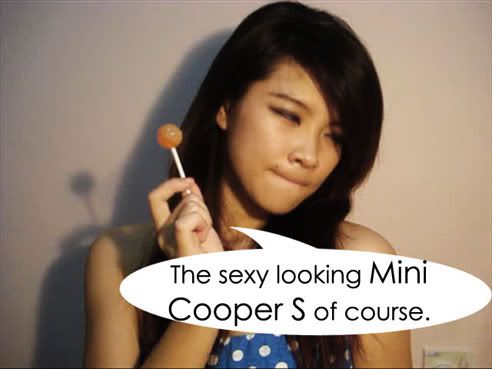 Miss "Sexy"
, however, has bigger dreams and wants to look smoking hot in a Mini Cooper S.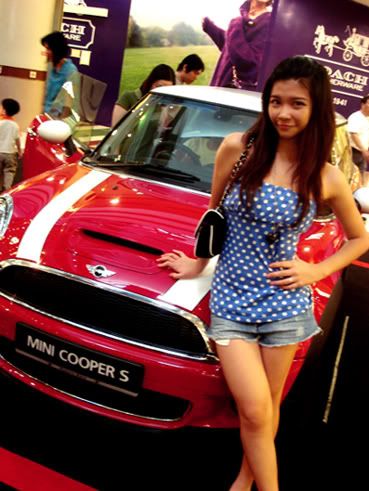 I suppose she fell in love with this one when she saw it in a showroom.
3.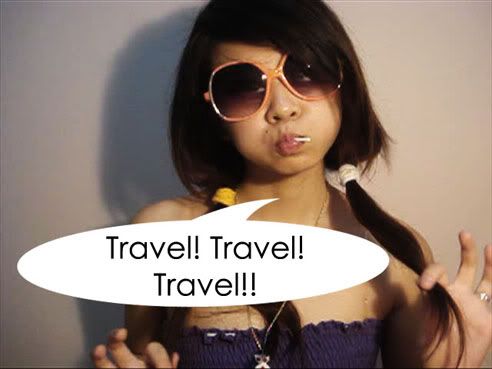 Little
Miss "Kiddy"
is not exactly as childish as she seemed to be.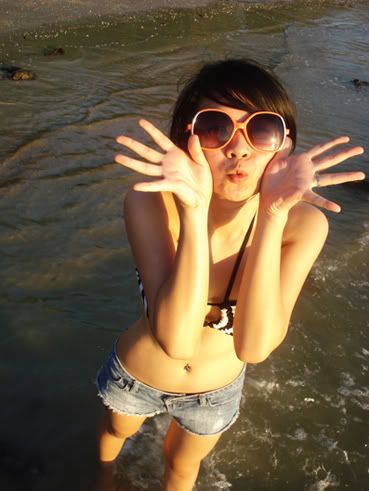 She loves exploring and having fun at lovely places.
She's waiting for that special day to come, when she can pack her bags and travel around the world to places like, let's see..

4.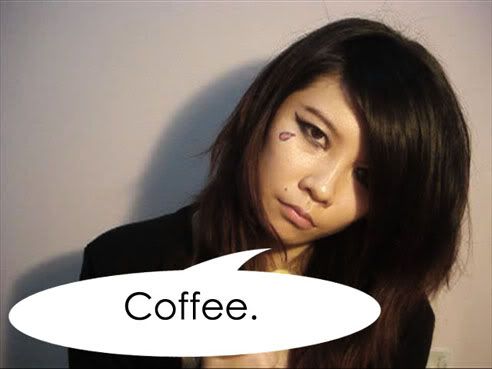 Now, now, who do we have here?
Miss
"Emo"
apparently is a caffeine addict and nothing seems more enjoyable to her than a huge cup of coffee.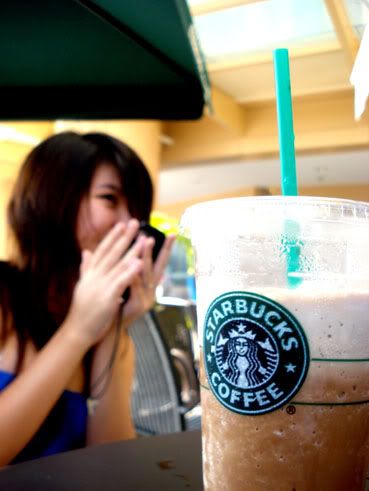 As you can see, she can even smile when it comes to coffee.
Indeed, these 4 have very different definition of
"treat".
BUT WAIT!
There is ONE thing they have in common. They have one treat in common that they long for. The one treat that all of them want desperately, despite their different personalities.
Alright, altogether now..
5.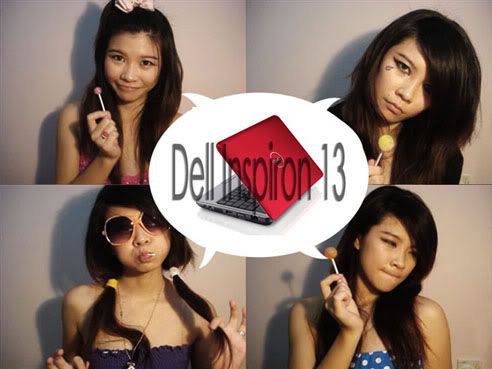 Miss "Sweet":
"So yummy looking I might just sink my teeth into it!"
Miss "Sexy":
"It definitely raises the hot factor. Just wait till you see me step out of my gorgeous ride with it."
Miss "Kiddy":
"A perfect travel companion. I can even live blog! Hooray!"
Miss "Emo":
"Coffee. Movies. Music. Internet. Coffee."
They worship Dell Inspiron 13 so much that they came up with a video specially dedicated to it. They certainly hope that you'll enjoy it!
Presenting,
"The Lollipop Song"
-performed by all the 4 misses, and a bonus someone.
-inspiration from
Dell Inspiron 13.
********
What you've just witnessed is only half fictional because.. Those are actually my own Top 5 Treats. To summarize them all,
1. Endless supply of ice cream

2. Mini Cooper S

3. Travelling around the world

4. Coffee

(Yes, simple as that)

5. Dell Inspiron 13
Number 1 - 4 are self explanatory as you can see. But why number 5, Dell Inspiron 13?
First of all, allow me to clarify.
I've never had a laptop before in my life
(that's just sad, I know).
My brother does, but all I have is a desktop. MY desktop, to be exact.
I remember buying it with my own money. That's right, I saved up for a desktop of my own when I was 12 or 13 if I'm not wrong.
Desktop of my choice back then was,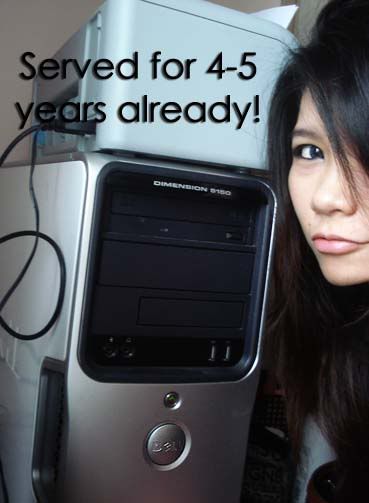 Dell Dimension 5150.
And it was proven to be the right choice because it's still working perfectly fine until today! Which is why Dell has successfully gained my trust.
That is one major treat I had given myself and will never regret.
But now that I'm stepping into college life, I need something
portable,
reliable,
functional
and
stylish
at the same time. Here's when the Dell Inspiron 13 comes into picture!
But why Dell Inspiron 13?
1.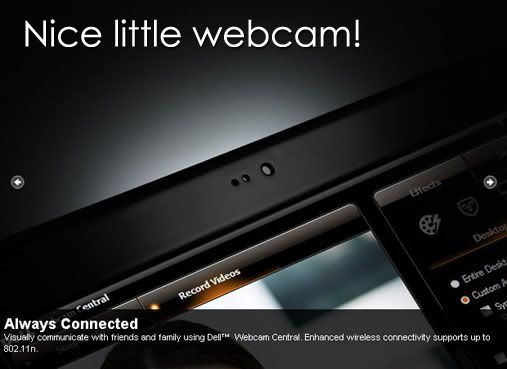 which means I no longer have to just watch and not be watched when I'm having conversations on MSN.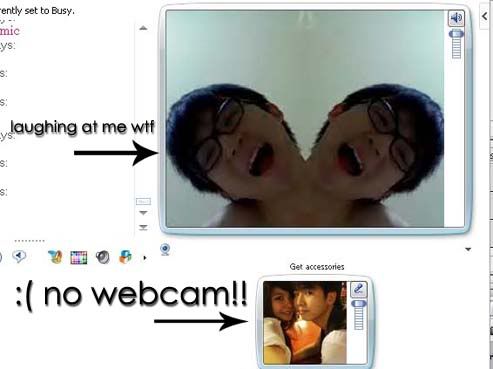 This pathetic scenario won't happen again when I the proud owner of that darling Dell Inspiron 13!
2.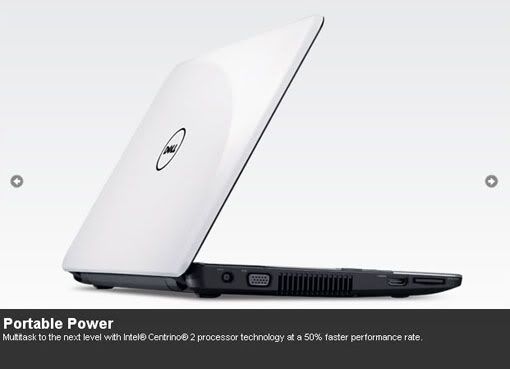 You don't have to always be big to do better! Thank goodness for the 13 inches because I won't have the energy to carry something bigger and heavier everywhere for the whole day.
3.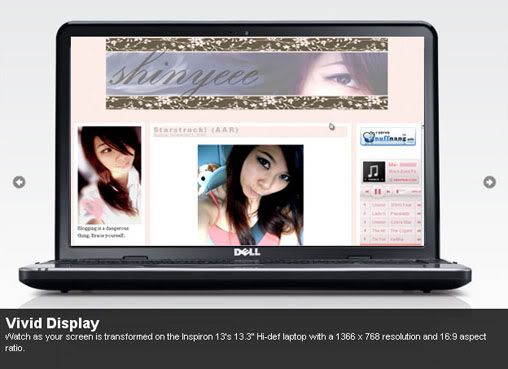 With it's HD and perfect resolution, browsing experience would be phenomenal. I think it'll make me look better too, heehee.
4.
Dang right
"Designed to Inspired"
! Just look at what it inspired me to come up with, even before I lay my hands on it!
BONUS:
Okay don't say I never share all the good things with you people. So happened that
Miss "Emo"
was walking with her head down as usual one day and she found a special message on the floor.
It's actually a special coupon code from Dell that would allow anyone who makes purchase of a Dell Inspiron 13 (S510701MY) with RM100 Instant Cash Redemption!! This promotion is only available online or by calling Dell at 1800-88-0301. This coupon code expires on 10 Nov 2009.
7ZQVQF2RLZRKW3
is the code to remember!